This post contains affiliate links. As an Amazon Associate I earn from qualifying purchases.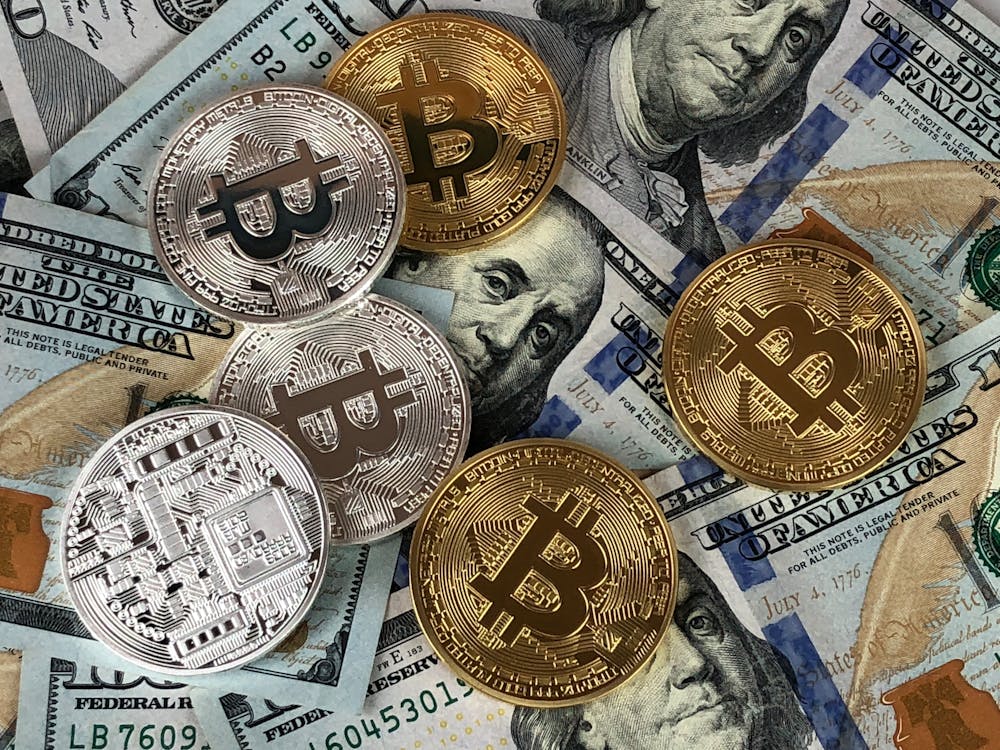 Are Crypto and Forex trading the same thing? I get asked that too much. When I first got into crypto, I didn't even know what Forex was. Was it a currency? An exchange platform? Time for some research! Let's get started.
What Is Forex?
Very simply put, Forex is the trading of government-backed currencies, e.g., USD and EURO. Forex traders invest in the difference between the values of these currencies, which is always changing.
Forex is a combination of foreign currency and exchange. There are many reasons a person or group would want to exchange this currency for that currency: tourism, buying something made in a different country, international trading.
The foreign exchange market is a worldwide marketplace for exchanging national currencies against one another. In a sense, this has been going on since the dawn of national coinage, but Forex, as we know it today, is relatively new.
Basically, you are using one national currency to buy another nation's currency. You do so with the intention of selling it later for a profit.
Trading Forex
First, you'll need to learn the jargon, then research various brokerages until you find one that is suitable.
You cannot trade Forex without a broker. Your broker will tell you the minimum amount you can begin to trade with; thousands are common, but hundreds are usable, as well.
Analyze the market, set your margins, and place your order. There are different types of orders you can place. Just DO NOT let emotion be your guide! The same goes for any type of investing. Emotions such as fear and excitement can cause rushed decisions that you'll regret.
Many people, including myself, will advise you to start your trading using a demo account. That way you can get the gist of the process and see whether or not it's for you.
Cryptocurrency
While some might argue, I find the world of crypto to be much easier to understand and deal with. Perhaps that explains why our website is devoted to crypto, rather than Forex or the stock market.
Unlike with Forex, which deals with government-backed currencies (fiat) such as USD and EURO, cryptocurrencies are digital money. They exist online and are – for the most part – independent of government sanction and intervention.
Compared to Forex, the world of crypto is rather infantile. Why all the hype? Why do some people seem to know all about it while others have never heard of it?
The hype comes from the fact that some people have made millions from it. Others know nothing of it because they don't pay attention to such things and/or no one is telling them for some strange reason.
After all, if you've hit the big time because of investing in something others know little about, why would you suddenly want everyone getting involved.
And thus, we begin the head-shaking disparities of why some want government involvement, others want the government to stay out. Some think the entire world should know about halvings, forks, and miners. Others wish it was still too arcane for the masses.
While more and more businesses are accepting cryptocurrencies as a valid form of payment, most still do not. Crypto remains more of an investment that you can cash out for fiat currency when the profit is right, rather than something you can go shopping with.
Trading Crypto

Start by finding a suitable exchange platform; I recommend Coinbase for beginners, although there are plenty of others worth considering.
When you choose your platform, you'll see a list of all the different digital currencies that it works with. I have yet to encounter one that doesn't work with Bitcoin, the first cryptocurrency.
All coins (cryptocurrencies) besides Bitcoin are known as altcoins. This is because Bitcoin set the general standard and definition of digital currency, and all the others are alternatives to Bitcoin.
Choose the available coin in which you'd like to invest and buy about $10.00 worth. Now you'll see that you have a portfolio with one type of currency. It may be a few days before the platform allows you to exchange it.
Now you can trade it for a different coin or sell it back for your original fiat currency. There will be a small fee for most transactions, so be sure that what you're trading or selling is worthy of the cost.
Comparing Crypto With Forex
Similarities
Both involve trading and investing in spendable currency.
Both deal with holdings that are considered liquid assets and are therefore taxable.
All the various tradeable currencies have volatile values.
Overzealous investing can either enrich or break your bank account.
Both require you to have at least one bank account.
Neither is guaranteed to be a suitable living.
Autotraders, otherwise known as bots, are available for both.
You should never invest more than you can afford to lose.
Both are compared to gambling, especially for beginners.
Study materials for both are available and should be considered.
Differences
Forex deals with fiat currency that is acceptable at all 

government-moderated banks

.
Crypto deals with digital currency that is accepted at very few government-moderated banks.
Brokerages are required for Forex trades, but not crypto.
The manner of trading is different for each type.
The jargon is different for each type of trade.
Cryptocurrency's values are much more volatile than fiat values.
The amount of fiat currency needed to begin trading crypto is much lower than that which is required for trading Forex.
Forex's fiat currency can be spent at most stores. Cryptocurrencies are accepted at few stores.
Forex currencies are sponsored by governments and recognized by all nations. Cryptocurrencies are sponsored by no government and are outlawed in numerous countries.
Would you like to earn a living that doesn't require any money to begin?
Has the difference been adequately explained? Do you favor one over the other, or do they both look enticing? Let us know your thoughts and questions in the comments below!
Please follow and like us: