This post contains affiliate links. As an Amazon Associate I earn from qualifying purchases.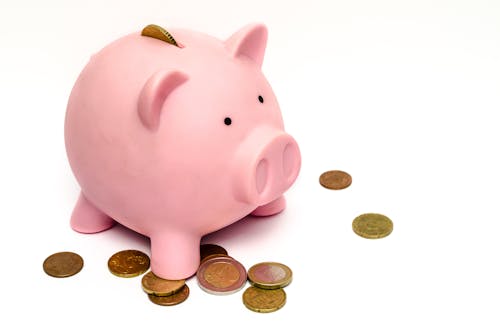 From spending thousands to mine a bitcoin to freely baking some new Tezos, are you ready for the long-term responsibilities of parenthood? If so, let's make some babies!
In this article, I'm going to briefly explain what it takes to create certain digital coins. There are way too many coins for me to cover them all, but let's scratch the surface.
These Babies Need To Be Mined
Bitcoin
The first digital coin to be successfully conceived and birthed was the Bitcoin. For some people, it's the only digital coin they can think of. Currently worth just under $7000 per coin, how are these babies made?
There are two main ways you can mine Bitcoin. I am not going to get into a detailed tutorial; you can find those elsewhere.
Spend over $2000 on your own mining equipment. You'll need an ASIC, application-specific integrated circuit made especially for mining Bitcoin. You will also need a high-end power supply and a huge amount of electricity. It could take seven years or more to turn a profit. Don't forget the software!
Get a cloud-mining contract that lasts from 1 to 3 years. Smaller contracts may never profit. Larger ones can take years to earn a profit. You are leasing power from a mining farm to have BTC transferred directly to your wallet. With many people doing this the cost is much lower than method one. Beware of scams!
Litecoin
You'll need a Litecoin specific ASIC, which operates differently than the ones for Bitcoin. The hardware for Litecoin mining is less expensive than Bitcoin's as well. Pick out the software that works best with your equipment. All things considered, it will profit you around $11 per month to mine LTC.
You can also use cloud mining. As with Bitcoin mining, beware of scams!
Mining pools resemble cloud mining. Combine your resources with other miners and divide the profits. A lot of consideration should go into selecting the right pool to join. What hardware and software does it use, how many people are using it, and make sure it isn't a scam!
Etherium
Any ASIC will do or just use your own computer. Here I can get a little more detailed about the whole mining origins. Whereas Bitcoin now relies heavily on power consumption, Etherium relies more on what I call gaming mode. Computers use algorithms to solve puzzles on the blockchain.
Since there are many miners, the winner of each puzzle gets Etherium. Do you think it sounds silly? I do too, but values for coins originate with proof of work. Winning the puzzle proves you earned the coinage, and it keeps people from cheating.
Etherium developers are preparing to ditch mining in favor of proof of stake. POS involves having coin holders vote on who validates transactions.
Pi
Probably the easiest method of mining and proof of work ever, Pi is still, dare I say it, in the fetus stage? It's being mined, but it isn't yet available for distribution.
Do you have a smartphone? If yes, then you are ready to start mining Pi. Download the app from the Playstore (or the App store). You'll need an invitation code.
Every 24 hours or so, you will get a notification to click on a circle in the Pi app. This verifies that you are a human and not a bot. You can only mine Pi on one device, so choose carefully the one you'll be able to tap roughly every 24 hours. Click Here and use my invitation code, (catalan) to start mining Pi.
The app runs in the background and is almost completely unintrusive.
No Mining Required
Tezos
Currently, Tezos is my baby. I have about $60 invested in it, and it's been shooting up and crashing down like crazy. What I should be doing is baking it. Baking? Yes, baking.
To be an independent baker, you will need at least 10,000 Tezos, which is known as a roll. Rolls are baking rights. You will need a node and a baker and endorser client, which must be online at all times.
If you don't have enough Tezos to do your own baking, you can delegate your Tezos to someone else. You own your Tezos and you earn the new coins made from your contribution. The delegation service charges a small fee for the service.
Yes, I know, baking is a glamorization of POS.
Proof Of Stake
Far cheaper than most mining endeavors, POS means holding some coinage in a special wallet where it builds up, much like having an interest-bearing account. Different developers have different requirements, but it reminds me of a hen sitting on eggs and wondering if they'll ever hatch.
Anyway, if you're in the mood to do some sitting on a POS wallet, here are some cryptocurrencies that may interest you.
PIVX
PIVX (Private Instant Verified Transaction) forked (branched out from) DASH in 2016. Currently worth about $0.21 per coin, the annual return is about 4.8%. Get yourself a wallet and enjoy.
Reddcoin
Reddcoin, like BAT and Dogecoin, is a tipping coin; this one is for social media. If you like someone's content on social media, slip them a few Reddcoin.
Find a wallet and start earning approximately 5% interest.
Neblio
Says Neblio, Staking NEBL makes you an operator of the Neblio Network. Operators verify transactions, provide governance, and create new blocks. Staking NEBL is as easy as leaving your wallet running and connected to the network. By ensuring the network remains healthy, decentralized, and lightning fast, you earn NEBL as a reward each time your wallet stakes a new block on the chain.
Get yourself a wallet and enjoy a 10% interest on a no-minimum-required balance.
Please follow and like us: