This post contains affiliate links. As an Amazon Associate I earn from qualifying purchases.
While writing my last article I noticed that the roughly $20 worth of Dai in my wallet had suddenly turned into an equal amount of SAI, but with no fiat value. WHY???!!! Even though the Dai had been a gift, it was mine! I gave no one authority to change it, or even to mess with it!
Coinbase isn't going to let someone exchange my investment without my consent. I don't use a bot that makes decisions for me. What happened? Maker! What did you do!!??
Research
I was ready to contact Coinbase with a question when I remembered I research things like this for a living. Starting right there on Coinbase I began looking at posted articles.
Then, like any other human with common sense, I went to Maker's website to see what they were doing. Don't ask what neanderthal had been given partial control of my brain. What investor doesn't keep an eye on these things? *sigh*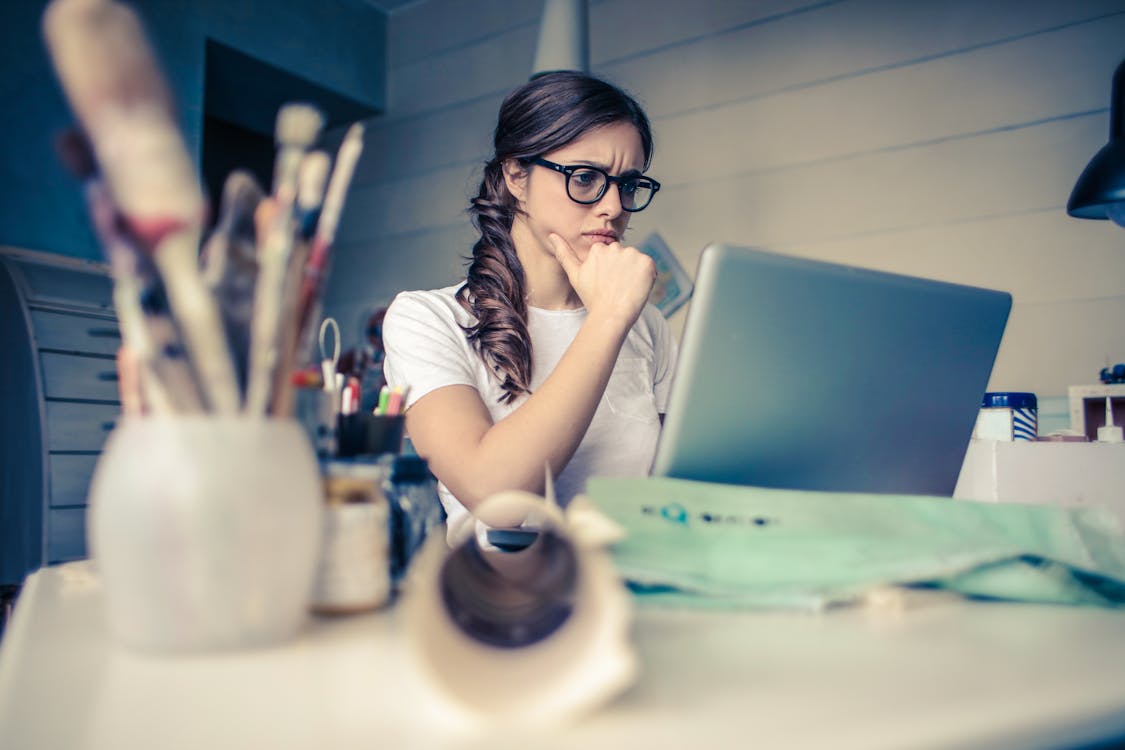 After having done my job, which is to research changes and so forth in the crypto industry, I decided to share my findings. Yes, I could have just lied and acted like I knew what was going on. Oh well, lesson learned.
At least I didn't have to make a fool out of myself at Coinbase. Nope. Not me. That's what my own website is for!
Maker's Website
At first glance, nothing exciting is going on. No flashing banners or circling coins. Nothing out of the ordinary. I'm not even sure what link to click on in this once familiar page.
There is no mention of SAI, whatsoever. Toward the bottom, from just two days ago, is a link to a blog post about how muli-collateral DAI is now live! Multi-collateral? Okay, I didn't have to look that up, but why wasn't the change announced with more enthusiasm before it happened?
I know what savvy investors are doing. Your frowning at my ignorance. A real investor would have been keeping a closer eye on her assets! Well, yes. Keep in mind, that as one with a mere $20 in Dai, I thought a daily check on my portfolio was enough.
I keep a closer eye on my greater investments. I read up on the future of any new trends with LTC or XRP. In my shame, I'd never expected anything outstanding from a stablecoin. My bad. 
The Original DAI
I've written about it before, even recommended it. DAI was a stablecoin based on the United States Dollar. Great efforts were made to ensure that the Dai Stablecoin maintained its even value, which never varied by more than a few cents.
It was safe and convenient. Maker's videos made me a believer in the importance of stablecoins. Everything was great.
Even as more and more stablecoins became available I was content with Dai and a few USDC. Dai seemed to be doing well. Very well.
What Is Multi-Collateral DAI?
On November 18, 2019, multi-collateral DAI went live! I know I was awake. How did this elude me? Simple. I wasn't paying attention! I watch my favorite currencies like the special things that they are while taking the humble stablecoin of choice for granted.
Multi-collateral Dai, MCD, has been envisioned for roughly five years. It was designed to allow businesses and individuals all over the world to have the advantage of digital money but without the usual restrictions and instabilities.
Rune Christensen, the CEO of Maker Foundation, said, "MCD can improve the lives of so many people, from the unbanked individuals living in regions like Nigeria to the underbanked in the United States."
Rune also said, "The biggest hurdle will be governance. MKR holders must become comfortable governing the basic MCD system."  What does that mean?
Good question. The Maker community, e.g., shareholders, are taking a huge responsibility to keep the DAI grounded in its stablecoin status, although it's now backed by ETH and BAT, with Auger expected in the near future.
Basically, the MCD is a more powerful, and yet flexible, version of the original Dai.
What About SAI?
SAI is the new name for Maker's single-collateral stablecoin. Too easy?
When did SAI enter the picture? Why is it in my Coinbase account? Why didn't the exchange process just wait until old Dai became MCD, and then make a clean switch?
My sarcastic self wants to say, "Oh, anything to complicate the simple." Perhaps that's because I'm still so embarrassed to have missed all this. The story of SAI *sigh*.
Before Maker could say that DAI is now this DAI, it needed somewhere to set the old Dai. Look at it this way. You have a living room with a huge pink couch. On this pink couch are stacks of cushions.
You wanter a bigger and stronger couch to hold more cushions. You've got the new couch, but it won't fit in the same room as the pink couch. If you take out the pink couch, what becomes of all the cushions that are currently on it?
You can't just set those cushions on the floor. You make a temporary hammock and toss the cushions on it. Now you remove the old pink couch and bring in the new green couch. New cushions start sitting on the green couch right away. Meanwhile, those old cushions, well they're on this nifty little hammock called SAI.
Sooooo … you followed along, right? My investment is one of those old cushions on the hammock named SAI. The old investment of Dai (pink couch) is no longer extant. Now it is up to my wallet what happens to my investment cushion.
In my case, Coinbase turned my DAI into SAI because it had no choice. Coinbase, however, does not want to support SAI. Otherwise, I could keep it as-is. Coinbase's article on the matter states that if I do nothing, it will simply turn my SAI into the new Multi-collateral Dai, MCD – which it does plan to support
It's still creepy for me to see that 20.820079051 SAI sitting in my portfolio with zero fiat value. Coinbase, like all other platforms, wallets, vaults, etc., has its own plan and time-space to restore my value. It will. Maker says some wallets will take several weeks to complete the update. No biggie for me.
What Now

Like all cats who make class-act fools of themselves, I am off to pretend this never happened. I'll sit here and watch a horror movie while jotting notes of things I need to keep a better eye on!
What do you think of the new Multi-collateral DAI stablecoin? Are you scared? Optimistic? Am I delusional? I just want that $20 to start showing again! What do you want? Let us all know in the comments below!
Please follow and like us: